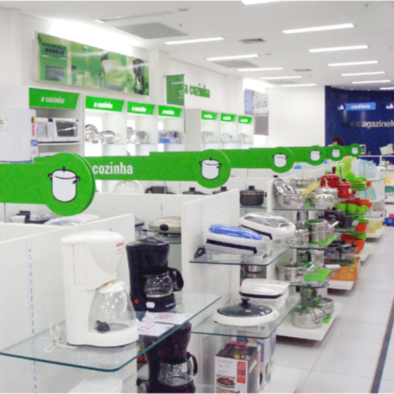 CLIENT: Magazine Luiza - São José dos Campos, SP Brazil

CLIENT NEEDS: Redesign of the layout of client's stores. The design of the original stores had the following problems: lack of separate and well defined sections and lack of organization on their display of products. The store lacked a signage system and the display equipment was of poor quality and lacked functionality.

SOLUTION: A new design concept was developed. Products and accessories were integrated creating a "home environment" inside the store. Creation of a circulation path and signage system that directs costumer to the appropriate section of the store. The development of new fixtures added convenience to the shopping experience and better highlighted the products displayed in the store.
RESULTS: Sales doubled after implementation of the new design concept.

PROJECT DEVELOPED FOR DESIGN ALTERNATIVO
© DESIGN ALTERNATIVO