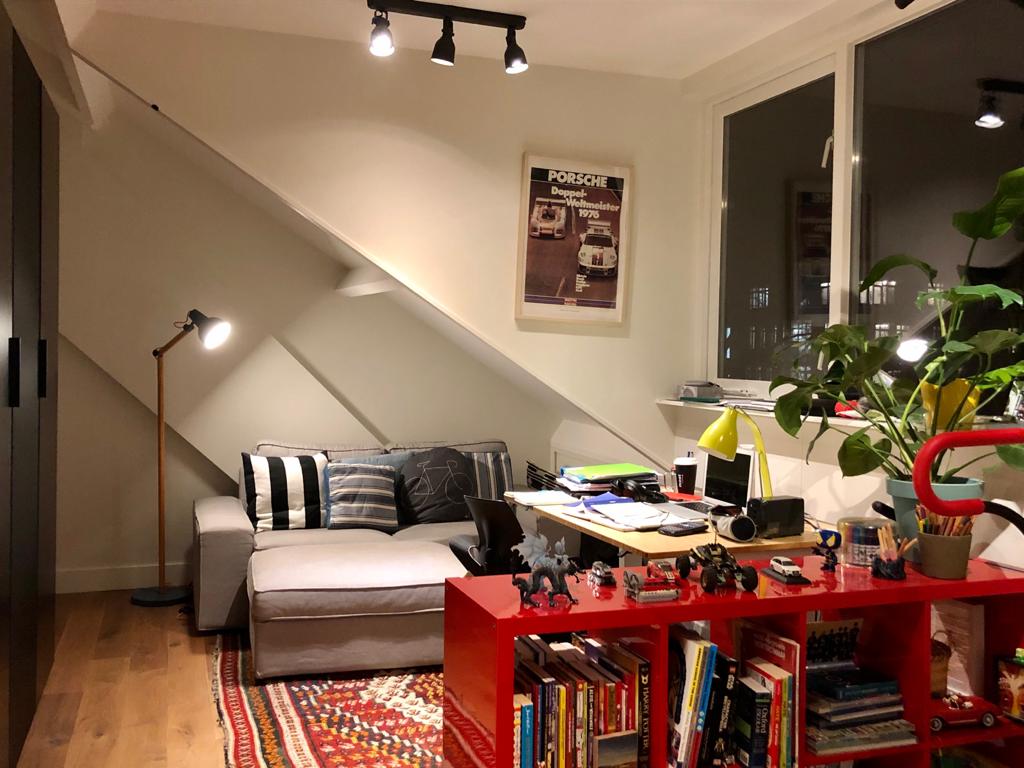 CLIENT: Family of four - Wassenaar, Netherlands

CLIENT NEEDS: Renovation of a two bedroom, 1,5 bathroom house in the Netherlands to accomodate a family of four, convert it into a four bedroom 2,5 bathroom home.

SOLUTION:
Due to site regulations, it was only possible to expand the back of first floor footprint 19'-6". The remaining spaces had to be "carved" from the existing structure. The solution was to create two bedrooms and one bathroom in the third floor that originally was used for storage and laundry. The laudry was relocated to the second floor balcony that got enclosed. Two dormer windows were added to the third floor roof to allow headroom for the bedrooms.

RESULTS: The addition allowed for a larger dining room integrated with the expanded kitchen. Both spaces are connected to the garden through floor to ceiling sliding doors. Creation of two new bedrooms that share an attached bathroom. A green roof was created above the extention to improve thermal performace and extend the garden to the second floor, enhancing the view from the rear facing bedroom windows. This renovation and addition resulted in a net 13% increase in the house's appraisal.